I have been contacted by Tracy Watson of Australia, saying
Dear Martin,
My name is Tracy Watson, maiden name Gravil,
born 1963 , Cairns, Queensland, Australia. My dad's name is Desmond Gravil born, 1932, Thorne, Yorkshire, England.
I have a younger bother Steven born, 1977, Tully, Queensland, Australia. and a older brother Glenn born 1962,
Sydney, New South Wales, Australia. Most of my family I don't know much about, except for the fact, most of them live over in England. I would like to know more about you and your family, as I think you might be apart of mine, may be, who knows.
Tracy Watson
Thanks to Phil Gravell and Pete Harris, Tracy's lineage has now been established and is included in the Family Tree. We welcome our 'new' Australian cousins and hope to find out a lot more about them in the coming months. She can be found on the tree under Gravil Tracy and can be contacted at watson@bigblue.net.au
---
I was contacted by Margaret McHugh who's Mother was a Gravil and who sent the following.
I can't find my bit of Gravil on your family tree!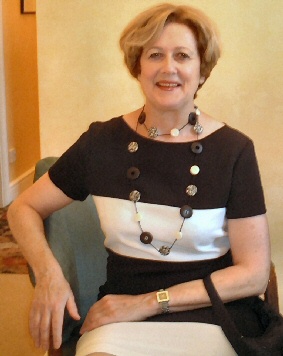 My mother's maiden name was Rita Gravil, her father was Cyril Gravil and his father was John Ainley Gravil. JA was the blacksmith at Brampton-en-le-Morthern, Wickersley, Rotherham, S Yorks. He was born around 1838 in Thorne. JA's father or grandfather was a bailiff in or near Thorne Levels. Ainley and Kitchingman are names associated with his family.
Cyril was born at Cudworth, near Barnsley, in about 1885 and had a younger brother Ainley who was killed in WW1. No children.
Granpa had 4 - Hilda (09/1907), Basil (1909), Rita, (22/12/1913), Joyce (02/1922). Granpa was a master joiner and brought up his family in Rotherham.
JA remarried and had Edith (?1890) and Blanche (1891). Blanche was born at Brampton-en-le Morthern. He may have had more.
My mother lives in Rotherham, and is 90 in three weeks. She used to visit cousins in Epworth as a child. She also had cousins/uncle called Gravil in Rotherham one of whom was a lamplighter and had a deformed leg or similar injury.
The photograph of me is not very Gravil-like; facially I am not but the following characteristics are hidden by "natural padding"; based on the characteristics I have inherited from my mother, and memories of her 3 siblings and my grandpa, Gravil's are tall and naturally bony - especially long arms and thin wrists, long bony thighs, fairly long hands with slender fingers. Also a rather thin long nose - which I don't have.
Regards
Margaret"
I am delighted to say that Margaret's family are now included in the family tree.
contact address is margaret.mchugh@btopenworld.com
---
By far the most exciting news is that, at long last, I have been been given the link between 'our' side of the family and Captain John Gravill of the 'Diana' It has long been a mystery where the link in the families was but all is now revealed and it transpires that John was my 1st cousin 4 times removed. I am proud to have him as an ancestor. My thanks to Andrew Jagger for relaying the information and to Pete Harris for all his input.
---
Sad news comes from Linda Roberts (nee Gravil) who's husband Melvyn writes:-
"Sadly we have to inform you of the very recent death of Linda's father, Harry Snr. He was 79 years old and had been ill for some time."
condolences to Linda and her family.
---
I had an e-mail from Samantha in New York who writes:-
Hello,
My name is Samantha I live in New York and my grandmother's maiden name
was Graville I was wondering if you knew of any of your family who had moved
over here perhaps we are related? I do believe that her family originated in
the UK. but seeing she has passed away I can not be sure I have traced much of
my family history and was simply curious if you knew of any ancestors who
immigrated into America? well thank you for your good will and for being as
excited in your family's history as I am in mine
Samantha
The details are sketchy but if anyone can help, please write to me.
---
I have been contacted by Michael Allen of Puyallup WA USA to say that he is the great-great Grandson of James Graville and sending me dates and names of his family. I have now included his details in the 'tree' and welcomed him into the fold. I hope to have pictures soon.